July 12, 2021
SSA Commissioner Saul Fired, Deputy Commissioner Black Resigns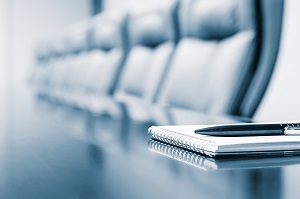 On Friday, President Biden fired Social Security Administration (SSA) Commissioner Andrew Saul after he refused to submit his resignation. Deputy Commissioner David Black agreed to resign, which was accepted by the President. Biden appointed Kilolo Kijakazi as the Acting Commissioner, who was serving as the agency's Deputy Commissioner for Retirement and Disability Policy.
In an email to SSA employees on Friday, Kijakazi said "Over the past several months, I have gained great appreciation for SSA and I have witnessed the commitment you bring to public service each day."  She thanked Saul and Black for their service, and continued "I am a strong believer in collaboration and [SSA Chief of Staff] Scott Frey and I look forward to working with all of you. This is a pivotal time for the agency and the nation and I know we can overcome any challenge when we confront it together." 
Saul's term was not set to expire until January 19, 2025, but faced mounting criticism from employee labor unions, interest groups, and members of Congress on issues such as SSA's telework policy, regulatory changes limiting benefits, and agency performance. By statute, the president can only remove the SSA commissioner for "neglect for duty" or "malfeasance in office", but a recent Supreme Court decision declared that unconstitutional opening the door for Saul's removal. On Friday, Biden obtained Justice Department guidance confirming their position that the president could remove Saul at-will. Saul has threatened to challenge his removal.
Subscribe to Stay in the Loop
Enter your email to be notified when a new blog is posted.
Thank you for subscribing.
Please enter a valid email.