January 14, 2021
Nationwide SSDI Awards In 2020 Fewest Since 2000
The Social Security Administration (SSA) reported nationwide Social Security Disability Insurance (SSDI) awards declined another 10.5% in 2020 to 648,121, their lowest volume since 2000. SSDI awards have fallen 9 out of the past 10 years since peaking at 1,052,551 in 2010, a decline of 38%.
Applications for SSDI benefits decreased by 83,627 (6.4%) to 1,226,236 in 2020. This is down 36 percent from 2010 when applications peaked at 1,926,398.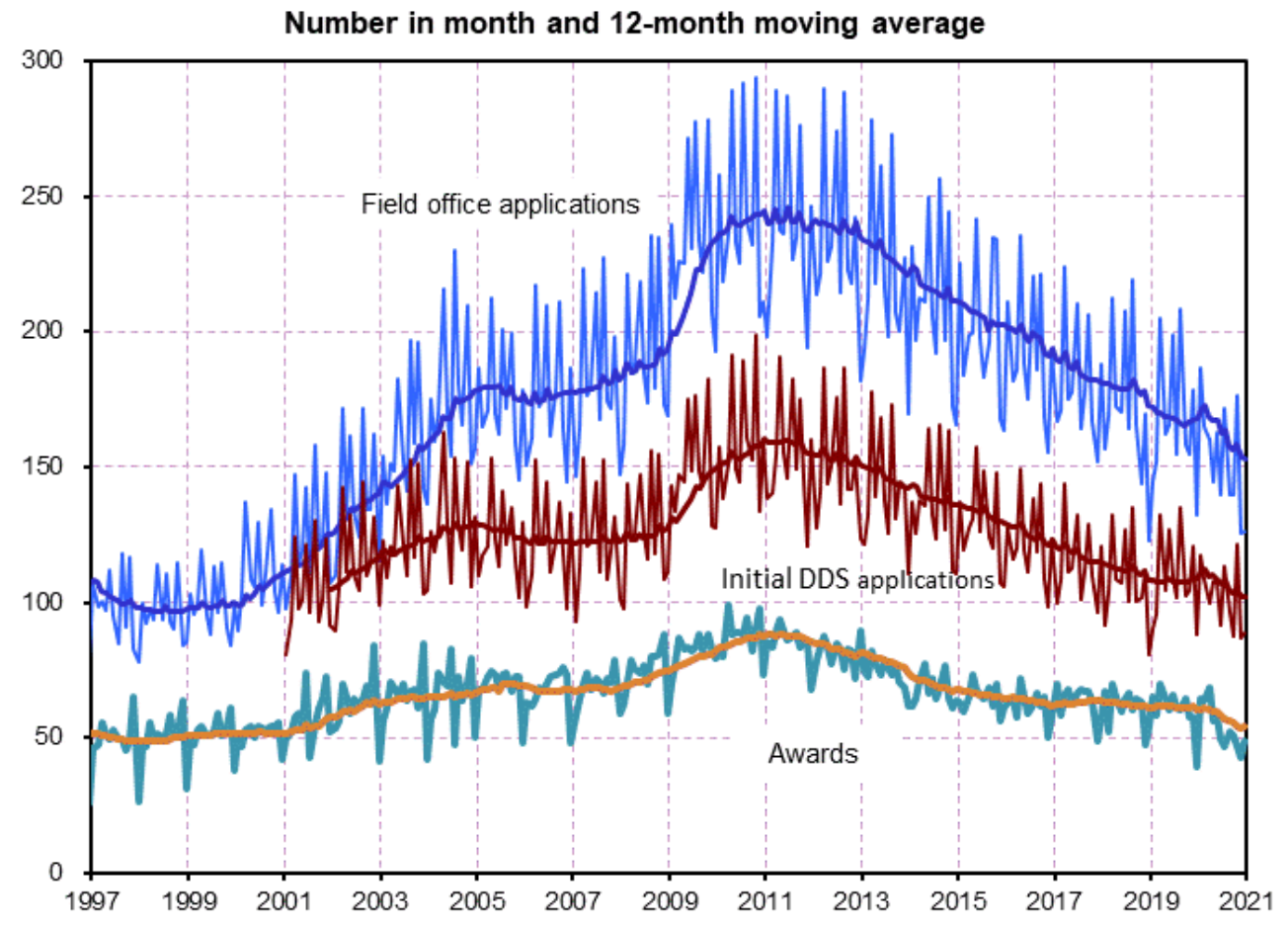 Subscribe to Stay in the Loop
Enter your email to be notified when a new blog is posted.
Thank you for subscribing.
Please enter a valid email.