July 27, 2021
SSA To Withdraw Rule Change For CDRs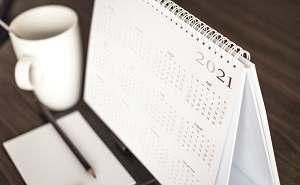 The Social Security Administration said today it plans to withdraw a proposed rule to expand the frequency of Continuing Disability Reviews (CDR) for disability program beneficiaries and recipients. The rule was originally published in the "Federal Register" on Nov. 18, 2019 (84 FR 63588).
The withdrawn rule proposed adding a diary category, Medical Improvement Likely (MIL), calling for a CDR every 2 years for some who obtained benefits. The SSA currently has CDR designations for Medical Improvement Expected (MIE) for every six to 18 months; Medical Improvement Possible (MIP), for every three years, and Medical Improvement Not Expected (MINE) after five to seven years.
In addition, the proposed rule would have revised the criteria used to assign CDRs based on "advances in medical technology and treatment." This likely would have resulted in more full medical CDRs for those designated as MIE or MIL, and fewer for those labelled as MIP/MINE. Also, CDRs scheduled for those deemed as MINE would have been changed to occur every six years.
SSA historically has struggled to keep up with its full medical CDR workload, and reported it had cleared a substantial, years-long backlog in FY 2018. However, CDRs were suspended during the early months of the coronavirus pandemic before being reinstated in August 2020. Prior to suspension, the SSA was conducting an average of 57,000 medical CDRs per month. In April of this year, SSA Commissioner Andrew Saul appealed directly to key members of Congress, asking for increased funding for the agency citing, among his priorities, the need for more CDRs.
Saul was removed by President Biden earlier this month. Withdrawal of the proposed rule was issued by Acting Commissioner Kilolo Kijakazi, a Biden appointee.
Subscribe to Stay in the Loop
Enter your email to be notified when a new blog is posted.
Thank you for subscribing.
Please enter a valid email.